Site Content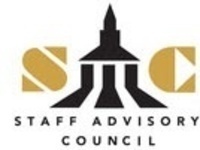 Please join us for our 2016/17 SAC Meetings! Each month we welcome guests that help us keep in touch with what is happening on campus, and how those...

Dr. Kelly Brown Douglas, Professor of Religion at Goucher College in Baltimore and Episcopal Priest, will lecture at the divinity school on Wednesday,...

The FOX8/Old Dominion Triad Holiday Concert returns this December to the Lawrence Joel Veterans Memorial Coliseum in Winston-Salem on Saturday, December...

Have a RAHlly jolly christmas with the reynolda after hours ambassadors at the holiday party with something for everyone. the night is yours to design:...
It's never too soon to start preparing for the GMAT! Join us for a preparatory session to gain test insights, review GMAT questions, and learn test-taking...

This first-of-its-kind concert will feature the world-renowned reggae group The Wailers performing with the Piedmont Wind Symphony. The Wailers achieved...
Don't have time to run-off campus for lunch? Tired of Dioli's and Waldo's? Forgot your lunch at home? Aramark offers healthy and nutritious dining options...
Celebrate the season and the close of another semester with the Wake Forest Charlotte Center. Open to current students, prospective students, alumni, faculty...

On Sunday, December 11, the Writing Center will be hosting "Late Night at the Writing Center" from 8:00PM-12:00AM. This event will give students the...
Graduation ceremony and reception. Graduation ceremony: Bank of America Auditorium, 150 North College Street, Charlotte, NC 28202 Reception (following...

Are you thinking about earning your MBA? Wake Forest University School of Business is hosting an informal gathering of casual drinks and conversation at the...