Site Content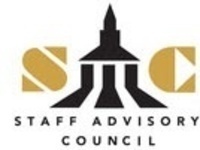 Please join us for our 2016/17 SAC Meetings! Each month we welcome guests that help us keep in touch with what is happening on campus, and how those...

Thomas Rhett brings his 2017 Home Team Tour to the LJVM Coliseum March 18, 2017 with special guests Kelsea Ballerini, Russell Dickerson and Ryan Hurd....

This multi-GRAMMY and MacArthur Foundation award-winning new music ensemble eighth blackbird (named from a poem by Wallace Stevens) has provoked and...

We welcome everyone on campus and everyone in the community to come and celebrate the Lunar New Year (Year of the Rooster) here at Wake Forest! Have a taste...

Dr. Monique Morris is an extraordinary researcher and advocate who has become the leading public voice addressing the disproportionate discipline black girls...
We study. We teach. We learn together. We also worship together. Weekly chapel services at the School of Divinity give students, faculty, staff, and...

The Center for Global Programs and Sudies will hold it's spring Study Abroad Fair on Tuesday, January 24, 2017 in Benson 401 from 11:00 am until 4:00...

Following in the footsteps of the great Irish Tenor John McCormack, in a sensational program, "The Five Irish Tenors" fuses Irish wit and boisterous charm,...
Graduation ceremony and reception. Graduation ceremony: Bank of America Auditorium, 150 North College Street, Charlotte, NC 28202 Reception (following...

Jennifer Yusin is an associate professor in the Department of English and Philosophy at Drexel University. She is the author of The Future Life of Trauma,...

Terry Tempest Williams is a well-known writer, naturalist, and advocate for wild places. Throughout her life, Williams has published books of numerous...