Site Content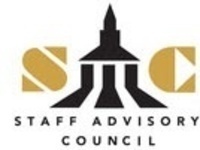 Please join us for our 2016/17 SAC Meetings! Each month we welcome guests that help us keep in touch with what is happening on campus, and how those...

Thomas Rhett brings his 2017 Home Team Tour to the LJVM Coliseum March 18, 2017 with special guests Kelsea Ballerini, Russell Dickerson and Ryan Hurd....

Dr. Monique Morris is an extraordinary researcher and advocate who has become the leading public voice addressing the disproportionate discipline black girls...

This multi-GRAMMY and MacArthur Foundation award-winning new music ensemble eighth blackbird (named from a poem by Wallace Stevens) has provoked and...

We welcome everyone on campus and everyone in the community to come and celebrate the Lunar New Year (Year of the Rooster) here at Wake Forest! Have a taste...

Wings of Desire is a meditation on themes of faith, sensuality, and intimacy. It is a film of ambiguities: blurring any lines we might draw between the human...
In an era of increasing political polarization, we might not have a lot of conversations with those who hold different opinions and beliefs. While our...
We study. We teach. We learn together. We also worship together. Weekly chapel services at the School of Divinity give students, faculty, staff, and...

The Center for Global Programs and Sudies will hold it's spring Study Abroad Fair on Tuesday, January 24, 2017 in Benson 401 from 11:00 am until 4:00...

Join us for free food, drinks, and amazing art at our opening reception for A Narrative Toward the Light. Pop in anytime from 5-7pm! For our first...
TIPS (Training for Intervention ProcedureS) is a skills-based training program designed to prevent unsafe intoxication, drunk driving, and underage drinking...