Site Content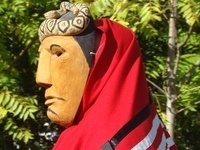 This traveling exhibition focuses on Cherokee language and culture, using sound recordings as the basis for presenting a coherent story in words and text. Major themes include Cherokee Homeland, Heritage Sites, Tourism, Family, and Community Celebrations. The exhibit was designed to include community input as a way to develop its content. A community team held monthly discussions to develop the ideas and images that make up the exhibit. These...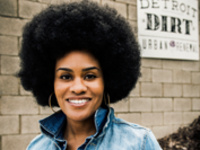 Pashon Murray, founder of Detroit Dirt: Urban Renewal From the Ground Up and a media fellow at MIT with Van Jones and others in the green jobs movement, will speak about food, faith, and the empowerment of underserved communities in Detroit through the creation of green jobs. View Pashon's famous video (a spoof off of this Cadillac ad): Free and open the public. Part of the Ecotones of the Spirit speaker & event series sponsored by the...
It's never too soon to start preparing for the GMAT! Join us for a preparatory session, review GMAT questions, and learn test-taking tips. An entire...

Cameron Tonkinwise, Director of Design Studies at Carnegie Mellon, will speak about "Design in the Liberal Arts" as a part of an ongoing Art Department...

Students, faculty and staff are invited to join us for an important discussion on servant leadership with Dr. Gary Chapman. Dr. Chapman is the author of "The...
A one-day conference on gender, health and the South, hosted by the Anna Julia Cooper Center and the Center for Medicine, Health and Society at Vanderbilt...

Living Landscapes is a STARTyourself show curated by art history major, Natalie Brashear.
PaintShop Pro is a powerful application used to edit photographs. With the wide assortment of tools available within the application, we can make our...

Join friends for an after-hours exploration of objects from the Museum of Anthropology at Wake Forest University made by North Carolina tribes, and make your...
Joan Carpenter Troccoli: 'George Catlin's Indian Gallery' George Catlin visited more than 140 American Indian tribes throughout the Great Plains in the...

Love's Labor's Lost by William Shakespeare and directed by John E. R. Friedenberg. These are barren tasks, too hard to keep, Not to see ladies, study, fast,...
Join WFU faculty violinist Jacqui Carrasco and UNCG faculty pianist James Douglass for a St. Patrick's Day celebration of the musical gems of violinist Fritz...