Site Content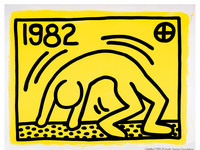 The opening reception for the exhibition is June 30, 2016 from 6-8pm at The Southeastern Center for Contemporary Art (SECCA). The reception is free and open...

Fall Convocation signifies the official start of the new academic year. The convocation service is open to the public and will begin at 11 a.m. in Wait...

Negotiation is a tool professionals need in the workforce. Bill Davis' "Crash Course in Negotiations" teaches business professionals how to build a...

A time for Freshmen to meet the Baptist Student Union and local churches who have brought ice cream.

Held August 17-19, New Student Orientation is required of all incoming School of Divinity students. As new students transition to the School of Divinity, the...

UNC Asheville and the Wake Forest School of Divinity will jointly convene Faith in Literature: A Festival of Contemporary Writers of the Spirit on Oct....
GLG will be discussing their research associate hiring needs and career fair preparation. GLG is the world's largest membership network for one-on-one...

end of 8th week of the term