Site Content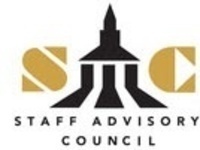 Please join us for our 2016/17 SAC Meetings! Each month we welcome guests that help us keep in touch with what is happening on campus, and how those...

Thomas Rhett brings his 2017 Home Team Tour to the LJVM Coliseum March 18, 2017 with special guests Kelsea Ballerini, Russell Dickerson and Ryan Hurd....

Each money type has a shadow side, and this shadow side creates internal tension related to money, financial habits that we wish we could break, as well as...

This multi-GRAMMY and MacArthur Foundation award-winning new music ensemble eighth blackbird (named from a poem by Wallace Stevens) has provoked and...

We welcome everyone on campus and everyone in the community to come and celebrate the Lunar New Year (Year of the Rooster) here at Wake Forest! Have a taste...

Dr. Monique Morris is an extraordinary researcher and advocate who has become the leading public voice addressing the disproportionate discipline black girls...

In collaboration with Eric Ekstrand and Wake Forest University student writers artist Vesna Pavlovic facilites a community slide show at SECCA. There is...

How can weeding, harvesting and pickling provide the backdrop for personal growth and community building? How do we use farming as a way of teaching and...
We study. We teach. We learn together. We also worship together. Weekly chapel services at the School of Divinity give students, faculty, staff, and...

Join us for an extended happy hour at Wake Downtown! Shuttles available from Benson Circle to Wake Downtown from 2:45pm - 6pm. Parking is available in lot...

Following in the footsteps of the great Irish Tenor John McCormack, in a sensational program, "The Five Irish Tenors" fuses Irish wit and boisterous charm,...