Site Content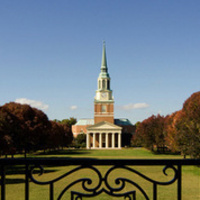 Project Pumpkin is an annual campus-wide event founded in 1989. Each year more than 800 children from local agencies are escorted to the Reynolda campus...
Celebrate the holiday season with cocoa, cookies, and music as we turn on the holiday lights on Hearn Plaza!
6:30-8:30 a.m. Commencement Breakfast Reynolda Hall Cafeteria Purchase tickets in advance (Guests and graduates) 9:00 a.m. Graduation Exercises Hearn...
Recent Events