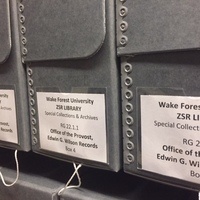 Dr. Edwin Graves Wilson had a long and distinguished administrative career at Wake Forest. His positions included: Assistant Dean, Undergraduate College;...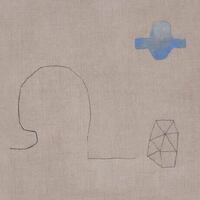 While Royce and I are individual artists, parents, and alumni of Wake Forest University, this show is very much about painting. Painting offers parameters...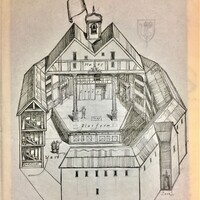 In 1999 Shakespeare scholar and director Ronald Watkins donated his papers to ZSR Special Collections. This gift came to Wake Forest largely through the...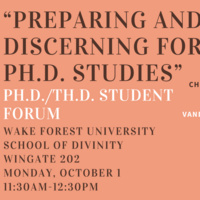 This forum is for School of Divinity students interested in Ph.D./Th.D. studies. The guest speaker will be a Wake Div alumna Chelsea Yarborough (MDiv...
Training in the Responsible Conduct of Research (RCR) for graduate students as required by the National Science Foundation. A two-hour workshop to discuss a...
Zotero is a powerful open-source citations manager and research tool that integrates directly into the Firefox, Chrome or Safari web browser. Participants...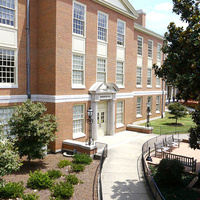 A seminar presented by Travis Palmer, Security Research Engineer for ASIG at CISCO. Malicious hackers and hacks have firmly persisted in the news...