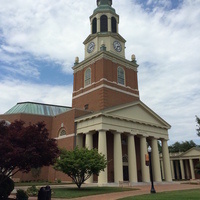 Worship with Wake Forest Baptist Church in Wait Chapel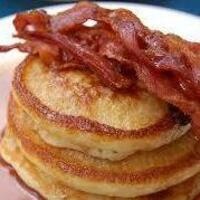 Pancake Lunch sponsored by Wake Forest Baptist Church
Wear pink to show your support for the fight against Breast Cancer at our annual Wake Forest Volleyball Dig Pink match on October 1st.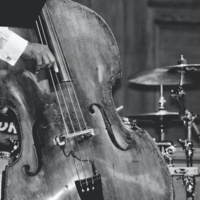 In celebration of the 500th Anniversary of the Protestant Reformation, Wake Forest University School of Divinity, UNCSA Cantata Singers, Magnolia Baroque,...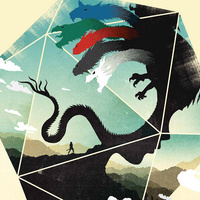 She Kills Monsters by Qui Nguyen Directed by John E. R. Friedenberg September 22-23 at 7:30 PM September 28-30 at 7:30 PM September 24 & October 1 at...
TIPS (Training for Intervention ProcedureS) is a skills-based training program designed to prevent unsafe intoxication, drunk driving, and underage drinking...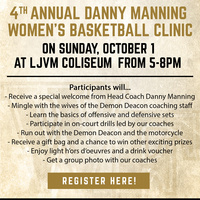 The Wake Forest basketball program invites women from across the Triad to the 4th Annual Danny Manning Women's Basketball Clinic coming to the LJVM Coliseum...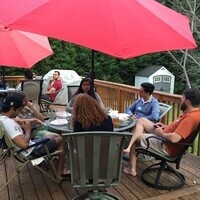 Fourth annual cookout for Baptists and Muslims at Wake Forest University. A time to meet, chat, and eat some great food (maybe chili, taco soup, etc) which...