Site Content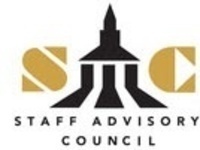 Please join us for our 2016/17 SAC Meetings! Each month we welcome guests that help us keep in touch with what is happening on campus, and how those...

Thomas Rhett brings his 2017 Home Team Tour to the LJVM Coliseum March 18, 2017 with special guests Kelsea Ballerini, Russell Dickerson and Ryan Hurd....

The Wake Forest University Student Union presents Rae Sremmurd for the 2017 Student Union concert at the LJVM Coliseum on March 25, 2017. Tickets are...

John B. King is a lifelong servant in the field of education. Before his tenure as the 10th Secretary of Education under the Obama Administration, succeeding...

Listen to stories from survivors in our community and honor all those affected by sexual assault and intimate partner violence at PREPARE's 25th Annual Speak...

Ron "Tater Salad" White, best known as the cigar smoking, scotch drinking funnyman from the "Blue Collar Comedy" phenomenon, is coming to Winston-Salem with...

Join PREPARE for a screening of the award-winning documentary, The Hunting Ground, followed by a Q&A with campus resources like the SAFE Office, Title IX and...
We will offer instruction in the basic philosophy and practice of meditation, including how to begin and maintain a regular practice. The format is...

The Globetrotters recently wrapped a busy 90th year tour, during which they named Pope Francis the ninth Honorary Harlem Globetrotter in team history, walked...

Pathways in Ministry provides workshops and panel discussions to support students in their vocational discernment by exposing them to the many paths of...
We study. We teach. We learn together. We also worship together. Weekly chapel services at the School of Divinity give students, faculty, staff, and...