Site Content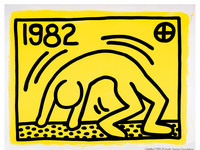 The opening reception for the exhibition is June 30, 2016 from 6-8pm at The Southeastern Center for Contemporary Art (SECCA). The reception is free and open...

Fall Convocation signifies the official start of the new academic year. The convocation service is open to the public and will begin at 11 a.m. in Wait...

A time for Freshmen to meet the Baptist Student Union and local churches who have brought ice cream.

Held August 17-19, New Student Orientation is required of all incoming School of Divinity students. As new students transition to the School of Divinity, the...

You've pitched your company or business idea to investors, but didn't land the funding you desired. You're not alone. Some studies show that less than one...
DHG will host accounting office hours for pre-selected students.
PwC will be on campus to host accounting office hours for pre-selected students
The Institute on Social Justice Practice is a professional development opportunity for staff at Wake Forest University. Participants will examine issues of...
Ten Tech Tools for Teaching Come join us for a 30 minute "highlight reel" exploring faculty use cases for technologies used in teaching around campus. We...